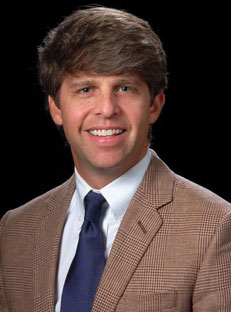 Jason Wamack, D.P.M.
Foot & Ankle Surgery
Jason Wamack, a native of Chattanooga, attended Boyd Buchanan school and then received a Biology degree from Lipscomb University in Nashville. After spending his years in Nashville, he moved south to Miami, Florida, for medical school. He received many scholarships and Dean's List Recognition before attaining his medical degree from Barry University School of Graduate Medical Sciences. As Dr. Wamack completed his training, he was an important part of several medical missions in Guatemala.
Dr. Wamack then completed three years of surgical training at Plantation General Hospital in Ft. Lauderdale, Florida, and Gulf Coast Podiatric Surgical Residency Foundation in Houston, Texas. After serving as chief resident in Houston, he moved back to Chattanooga where he started his private practice. He shares his skills and talents by participating in the Erlanger residency program as residents rotate and train with him on a regular basis.
After building a thriving private practice, Dr. Wamack recently joined the Center for Sports Medicine and Orthopaedics. As a board certified podiatric surgeon, Dr. Wamack specializes in all foot and ankle problems from the athlete to the 'weekend warrior'.
Dr. Wamack enjoys golf, water sports, family and church activities. He, his wife Heather, their sons Carter and Hudson, and their daughter Kaitlyn make their home in Ooltewah.
My mission is to serve the people of Chattanooga through the provision of high quality, foot and ankle surgical / nonsurgical care designed to meet the needs of each individual patient. I praise God for allowing me to be apart of such a well-trained and diverse team whose common goal is to quickly return our patients back to their normal routine. – Dr. Jason Womack
Dr. Jason Wamack of the Center for Sports Medicine discusses Bunion Deformity symptoms and treatm
Dr. Jason Wamack demonstrates how to wrap the great/big toe for maximum support.
To learn
Certifications and Associations
Board Certified
Associations
New patient paperwork is completed on our Patient Portal. Please contact our office for instructions and a pin number.
He is so concerned for the well-being of all his patients. He takes all the time you need. He is a wonderful man and doctor.
Dr. Wamack is the best specialist doctor I have ever seen. He is professional, courteous, great bedside manner, attentive and is an excellent surgeon. I was very pleased with his care! I would give him a 5 star rating.
ALL DOCS SHOULD TAKE NOTE OF DR. WAMACK AND HOW HE TREATS AND RELATES TO HIS PATIENTS. I HAVE BEEN TO MANY DOCTORS OFFICES AND MY EXPERIENCE FROM WALKING IN TO CHECKING OUT WAS VERY POSITIVE. His staff was courteous and professional too; for a patient.. this is as good as it gets.
The doctor was great! extremely caring and througho. I would rate him higher than 10 if I could.
He is such an awesome caring Dr.!
Dr. Wamack is the best. His personal care for his patients is so nice. This is something that is missing in today's society. He is a very caring and concerned doctor. I would give his name to anyone that needs a foot doctor or if they just wanted to meet an all around good man. I am glad he is in Chattanooga.
Wonderful staff
Dr. Jason Wamack seemed very knowledgeable personable and caring and provides a professional way of providing care.
Dr. Wamack has been my doctor for several years. He is a caring and respectful man who is always willing listen to what I say.
Quick visit but very efficient. Dr. Wamack explained the injury very thoroughly and the complete healing process in detail.
Excellent service.
Was personable and knowledgeable.
I feel like he listened to my concerns and questions and responded in a way I could understand.
Kindcaring knowledgeable helpful.
Very thoughtful and attentive to my medical needs
The doctor and staff did their work in a professional way and made me feel they had a complete understanding of my problem and to resolve it.
Excellent Dr
Dr Wamack and staff were great. All were very professional and friendly.
Great Doctor.
I couldn't ask for a better doctor than Dr. Wamack. I'm very pleased with the outcome of my surgery and the physical therapy I've received thanks to Dr. Wamack.
Dr. Wamack is the kind of doctor that truly cares for his patients. I could truly say that all the doctors at the Center of Sports Medicine are outstanding. But to me Dr. Wamack he is the doctor that wants to find out what is actually causing my pains in my ankle and he will not stop till he find out the main cause and that is what I like about him and all the doctors that I have seen at this center. I just have to say May God bless these doctors.
Dr. Wamack was busy but not rushed very confident knowledgeable and professional. New Patient Process was organized and well executed. Staff were courteous and professional. My thanks to all for making my experience a positive one.
Very kind concerned thorough doctor.
Dr. Wamack is an excellent caring doctor.
I appreciated the time Dr. Wamack spent explaining my issue and listening to my concerns. He thoroughly answered all of my questions.
He is a very knowledgeable compassionate Christian Dr. He strives always to find answers to my health care needs
Always nice and professional as well.one of our favorite doctors.
He is a great thorough doctor and very attentive to his patients!
I could tell that D. Wamack knew exactly what he was doing.
He is the best doctor I have ever seen that takes time and talk to you and cares about you. I wish that ever doctor was as good to you as he is. He is polite and caring.