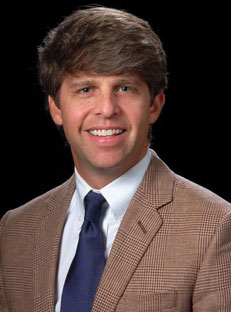 Jason Wamack, D.P.M.
Foot & Ankle Surgery
Jason Wamack, a native of Chattanooga, attended Boyd Buchanan school and then received a Biology degree from Lipscomb University in Nashville. After spending his years in Nashville, he moved south to Miami, Florida, for medical school. He received many scholarships and Dean's List Recognition before attaining his medical degree from Barry University School of Graduate Medical Sciences. As Dr. Wamack completed his training, he was an important part of several medical missions in Guatemala.
Dr. Wamack then completed three years of surgical training at Plantation General Hospital in Ft. Lauderdale, Florida, and Gulf Coast Podiatric Surgical Residency Foundation in Houston, Texas. After serving as chief resident in Houston, he moved back to Chattanooga where he started his private practice. He shares his skills and talents by participating in the Erlanger residency program as residents rotate and train with him on a regular basis.
After building a thriving private practice, Dr. Wamack recently joined the Center for Sports Medicine and Orthopaedics. As a board certified podiatric surgeon, Dr. Wamack specializes in all foot and ankle problems from the athlete to the 'weekend warrior'.
Dr. Wamack enjoys golf, water sports, family and church activities. He, his wife Heather, their sons Carter and Hudson, and their daughter Kaitlyn make their home in Ooltewah.
My mission is to serve the people of Chattanooga through the provision of high quality, foot and ankle surgical / nonsurgical care designed to meet the needs of each individual patient. I praise God for allowing me to be apart of such a well-trained and diverse team whose common goal is to quickly return our patients back to their normal routine. – Dr. Jason Womack
Dr. Jason Wamack of the Center for Sports Medicine discusses Bunion Deformity symptoms and treatm
Dr. Jason Wamack demonstrates how to wrap the great/big toe for maximum support.
To learn
Certifications and Associations
Board Certified
Associations
New patient paperwork is completed on our Patient Portal. Please contact our office for instructions and a pin number.