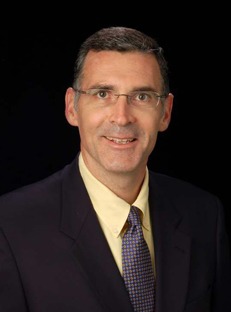 William Hartley, M.D.
Total Joint Replacement
Arthroscopic Surgery
William T. Hartley graduated Summa Cum Laude from Washington and Lee University and then headed to medical school at the Medical College of Virginia. He served his Internship and Residency at Vanderbilt University, which gave him the opportunity to build relationships with the Tennessee medical community.
Dr. Hartley participated in the Total Joint Replacement Fellowship at the Anderson Orthopaedic Research Institute in Alexandria, Virginia.
He then went into practice with the Winchester Surgical Clinic in Winchester, VA. In 2004, Dr. Hartley was recruited to Chattanooga to join the Center for Sports Medicine and Orthopaedics. He specializes in Total Joint Replacement (Hips and Knees) and Arthroscopy.
An avid biker and golfer, Dr. Hartley and his family reside on Lookout Mountain.
Replacing hips and knees can keep patients moving for years as they grow older. Nothing pleases me more than to hear a patient talk about walking a golf course or getting back on a bike to enjoy the beauty of this place we all call home. – Dr. William T. Hartley
Certifications and Associations
Board Certified
Associations
New patient paperwork is completed on our Patient Portal. Please contact our office for instructions and a pin number.

"Dr. Hartley has been treating my knee, on and off, for several years. I have the utmost respect for the care he has given me. I've always felt comfortable with the advice he has given me, even if it was what I didn't want to hear!"
"The cortisone shot that he put in my knee was surprisingly painless. I had heard very positive comments about William Hartley and he met my expectations."
"I feel that Dr. Hartley is extremely thorough, cordial and knowledgeable. I will have extreme confidence when I reach the point of needing surgery for my arthritic joints."