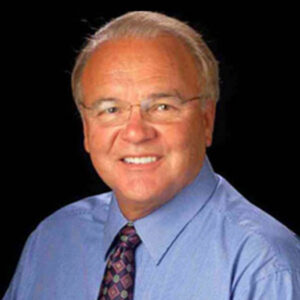 J. Paul Martz, D.O.
Spine Specialist
With more than 35 years of experience, Dr. J. Paul Martz has joined Center for Sports Medicine and Orthopaedics, bringing a wealth of Spine experience and expertise to the CSMO team of physicians and professional staff. His specialties include:
Dr. Martz completed his undergraduate degree at Southern Adventist University. He then attended Medical School at the University of Health Sciences in Kansas City, Missouri where he was a member of Phi Sigma Gamma Fraternity.
After Medical School, Dr. Martz remained in Missouri at Normandy Hospital for one year where he completed his internship and served as Senior Attending in Orthopedic Surgery. Following his training in Missouri, he moved to Ohio for four years of Residency in Orthopaedic Surgery at Doctors Hospital. New England Baptist Hospital was the next destination for Dr. Martz where he completed his fellowship in Adult Reconstructive Surgery.
While at Doctors Hospital, Dr. Martz served as Chairman of the Department of Orthopedic Surgery. At the completion of his training, Dr. Martz established a successful private practice in Ohio, where he was instrumental in the founding of New Albany Surgical Hospital which is an exclusively orthopaedic hospital. After a brief period of retirement, Dr. Martz joined the Center for Sports Medicine and Orthopaedics as a Spine Specialist in 2012.
Dr. Martz served as the Team Physician for the U.S. Junior Track and Field Team at the World Games in Sunbury, Canada as well as at the International Junior Summer Games. He is a member of the American Osteopathic Association, American Osteopathic Academy of Orthopedics, and Section Athletic Training.
Dr. Martz feels fortunate to be back in East Tennessee with his wife, in order to be closer to their three children and their families, including three grandchildren. During his free time, he enjoys traveling and playing golf.
<em>"There is such a large segment of the population with back complaints and I enjoy helping my patients get back to a better quality of life. To provide a pathway to relief is rewarding."</em> <strong>- Dr. J. Paul Martz</strong>
Learn more about your condition by viewing our patient education videos below.
I appreciate being able to get in. I have been in extreme pain and the staff and doctors were very accommodating!!! Thank you!!!
"Jack Martz was the best doctor I have seen in Chattanooga. Actually, he is the best doctor I have EVER seen! He was so professional and knowledgeable. On top of that, I really felt like he cared about my condition. I also really enjoy a doctor who can joke around and talk to you on a mutual level. I just really appreciate him and I will recommend this facility to everyone I know thanks to Dr. Martz!"
Downloadable Forms
New patient paperwork is completed on our Patient Portal. Please contact our office for instructions and a pin number.