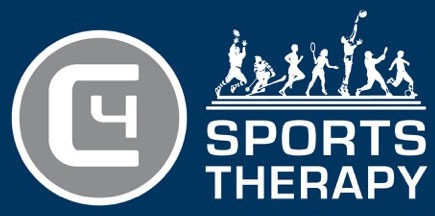 C4 Sports Performance is a high-performance training program. Our training is designed with the athlete in mind. Our goal is to provide high level resources for athletes of all ages and abilities. We believe in a serious commitment to long-term development with a full spectrum of services including Strength & Conditioning, Performance Rehab, Nutrition, and Recovery.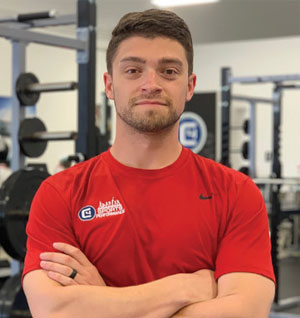 Dan Hanson, CSCS, USAW-L1SP
C4 Sports Performance Coach
C4 Sports Performance Training is designed with the athlete in mind. Our purpose is rooted in evidence-based and age appropriate training principles.
Dan Hanson, CSCS, USAW-L1SP earned his Bachelor of Science in Health & Exercise Science with a focus in Sports Medicine from Colorado State University. Upon moving to Chattanooga, Dan worked as a Personal Trainer and Strength & Conditioning Coach with a variety of athletes. He currently works with high school and collegiate athletes of all sports, as well as Chattanooga Red Wolves SC professional soccer players. Dan is certified as Level 1 Sports Performance Coach through USA Weightlifting and earned his CSCS through the NSCA. Dan joined C4 in 2018.
C4 offers Performance Training with state-of-the-art equipment, 25 yard turf field, and a highly qualified Sports Performance Coach. Our training philosophy focuses to develop strength, speed, power, agility, and endurance in people with active lifestyles from middle school through adulthood.
Our specialty offerings include:
Small Group Sports Performance Training

Youth (grades 6-8, 11+ years old)
Prep (grades 9-12)
Elite (collegiate/professional)

Post Rehab Performance Training
Small Group Adult Fitness
1 on 1 Private Training (Middle School – Adult)
Injury Risk Screening
Athlete Monitoring
Return to Sport Testing
Functional Movement Screening
C4 offers strength-based Performance Training designed to help athletes reach their maximum level of performance. Our small group training allows the Sports Performance Coach to center specific attention around the athlete's needs.
C4 Sports Therapy
6401 Lee Highway, Suite 109
Chattanooga, TN
Open Monday-Friday
8am – 5pm
To schedule a session with Dan, call
(423) 713-5639