Innovative Spine Surgery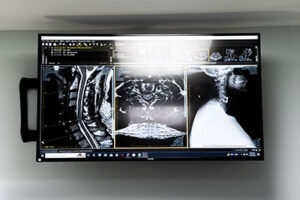 Back pain is a common and often debilitating condition. Though many back issues can be treated with methods such as physical therapy or minimally invasive injections, certain conditions or individual circumstances require surgery. In these cases, a thorough consultation with our board-certified surgeons can help you determine if spinal surgery is the right option for you.
Center for Sports Medicine & Orthopaedics offers the most advanced spine surgery care available anywhere, delivered by fellowship trained specialists who are leading their industry. We offer innovative surgical techniques – including minimally invasive approaches – that help preserve motion in the spine and make a real difference in the quality of life our patients experience.