Center for Sports Medicine & Orthopaedics
OrthoBiologics Program
OrthoBiologics refers to the processes by which specialized technology is used to create living, functional tissues to replace or repair tissue that has been lost due to damage, disease, or hereditary defects. For those struggling with limited mobility due to arthritis, injury, tendinopathy (disease of the tendons), or other forms of musculoskeletal inflammation, patients may be able to experience relief and avoid surgery by harnessing the healing potential of their own cells.
Platelet Rich Plasma
Commonly referred to as PRP, platelet rich plasma utilizes a patient's own blood as a source of growth factors, proteins and natural anti-inflammatory agents. Growth factors are naturally occurring proteins that bind to the cells in your body and stimulate growth, healing, and repopulation. With this minimally invasive procedure, a doctor will draw the patient's blood and spin it in a centrifuge to separate the blood into layers. The layer, which is rich with growth factors and platelets, is extracted and reintroduced into the damaged joint to encourage healing and reduce inflammation.
Adipose-Derived Cell Therapies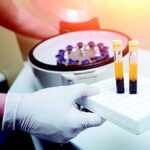 This method utilizes fat cells, which have high concentrations of messenger cells and other growth factors within them, to decrease inflammation and aid in healing. In a minimally invasive procedure, a doctor will retrieve a patient's own fat cells and deposit them into a device that uses a saline agent to rid the cells of blood and oil. At that point, the fat tissue has been resized and holds the ideal material and performance properties to stimulate healing. The doctor will then inject the fat graft into the joint experiencing the arthritic pain to decrease inflammation and encourage healing.
Bone Marrow Aspirate
Bone marrow – the soft, spongy tissue found in the center of large bones – is composed of both fluid and solid matter. It is rich in growth factors and messenger cells. Unlike other cells in the body, these cells are able to replicate themselves into various types of tissue for healing. To utilize bone marrow to stimulate healing and regrowth in an arthritic joint, a doctor will extract bone marrow fluid (called aspirate) from a healthy bone in the body, generally the pelvis, and place it in a centrifuge to generate a concentration of powerful cells. These cells are then reintroduced into the arthritic joint to repair damaged tissue and decrease inflammation.
These procedures are some of the newest treatments available today. They offer patients a minimally invasive option to help relieve the pain of arthritis or injury and improve function. Our highly skilled medical doctors use state-of-the-art diagnostic tools, including musculoskeletal ultrasound, high-definition on-site MRI, and X-ray, to obtain pinpoint accuracy during the procedures.
GEL monodoses: P3 AI and P3 RG – A pain management line of products for optimum joint and soft tissue wellness.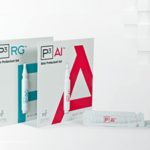 P3 line of monodoses contains SIGMOLECS®Technology in that it designs scaled molecules that can easily penetrate the skin and enter deep tissue. The shorter the AA sequence, the better the penetration, so molecules are fashioned according to sequences that are 'skin friendly' and can facilitate navigation through cell membranes. Using native peptides from pork collagen, for example, provides a chemical template to structure therapeutic specificity in a repair combination such as P3 RG; or an anti-inflammatory and anti-nociceptive pathway as in the P3 AI. The basic gel amalgam provides structural molecules conducive to crossing skin and cell barriers, and in this sense, is a completely functional product that is both a carrier and a therapeutic gel. Learn more…
The physicians at Center for Sports Medicine and Orthopaedics are highly regarded as leaders in their profession, not only in Chattanooga, but in the Southeast region. They continue to be at the forefront of offering patients the latest medical procedures and treatments toward ensuring the best possible outcomes. We are excited to offer our patients an innovative approach to treating pain and healing.
At Center for Sports Medicine & Orthopaedics, our highly trained and compassionate staff takes pride in providing personalized care to all of our patients. That starts with a full orthopaedic evaluation with one of our doctors to assess your needs and evaluate your treatment options. We have specialists who focus on specific areas of the body including the spine, shoulder, hand, elbow, hip, knee, foot and ankle.
OrthoBiologics Physicians
Email Us or call Tabitha Taylor at (423) 697-8780 to schedule an appointment with one of our industry-leading physicians to see if OrthoBiologics is an option for you.
Benji Miller, M.D.

Arthroscopic Knee and Shoulder Surgery
Sports Medicine
Shoulder Replacement Specialist
OrthoBiologics
Total Joint Replacement

Bradford Mitchell, M.D.

Sports Medicine
Non-Operative Orthopaedics
North Georgia Urgent Care Clinic Director

Brett Sanders, M.D.

Arthroscopic Knee and Shoulder Surgery
Sports Medicine
Shoulder Replacement Specialist
OrthoBiologics

Chad Smalley, M.D.

Arthroscopic Knee and Shoulder Surgery
Sports Medicine
Shoulder Replacement Specialist
OrthoBiologics

Jason Robertson, M.D.

Non-Operative Specialist
McCallie Urgent Care Clinic Director

"I have been utilizing the medical staff at Sports Medicine for several years due to my pain from osteoarthritis.  I have been happy with the professionalism from each medical doctor and staff associated with them.  After having numerous injections and then meniscus repair on both knees I was approaching the thought of partial knee replacement.  Having the option to use stem cell injection was very exciting to me since I felt it was an alternative step before surgical replacement. I was completely satisfied with the care from Dr. Smalley and his staff from the time of getting the injections at the surgical center through the 2 months of follow up.   I would recommend the procedure to anyone who wants to utilize alternative options for pain." – Theresa Averbeck