Spinal Surgery Specialists
We understand that back pain can seriously debilitate even the most active person, and your quality of life is our primary concern at Center for Sports Medicine & Orthopaedics. Experts estimate that more than 80% of the American population will be affected by back pain at some point in their lives. It's a common ailment, and relief is achievable.
Though many conditions can be treated with methods like non-invasive physical therapy or injections, other conditions or individual circumstances may require surgery to afford patients long-term relief. In these cases, a thorough consultation with our board certified surgeons can help you determine if spinal surgery is the right option for you.
If surgery or a procedure is determined to be your best pathway to reduced pain and improved quality of life, you can rest assured your procedure will be performed by one of the most knowledgeable and experienced spine specialists in the region, Dr. Benjamin Geddes or Dr. Kyle Kessler.
An innovator in the field, Dr. Geddes patented two devices used in the operating room while still a medical student at Ohio State University. Trained by both orthopaedic spine surgeons as well as neurosurgeons, Dr. Geddes brings a diverse set of surgical techniques to your care, from minimally invasive techniques utilizing navigation and robotics to large scoliosis surgery. He also guides and assists a team of professionals in your recovery and rehabilitation after the surgery.
Also on our team is fellowship-trained orthopaedic surgeon, Dr. Kyle Kessler, who treats a full scope of adult spine conditions. His training and expertise lends itself to a full range of surgical options for his patients from large, open procedures to minimally-invasive microsurgery techniques that employ navigation technologies and robotics. He attended medical school at Vanderbilt University, then completed a 5-year orthopaedic residency at the University of Iowa Hospital and Clinics where he was named resident teacher of the year. Dr. Kessler also authored numerous internationally-published presentations and papers centering on the impact of spine surgery and its ability to improve quality of life for patients.
Under this unparalleled medical leadership, our state-of-the-art surgery center offers a number of spinal surgery procedures for the treatment and alleviation of back pain.
Anterior Cervical Discectomy and Fusion (ACDF) is a surgical procedure in which a herniated or degenerative vertebral disc in your neck is removed and replaced with a bone graft, relieving painful pressure on spinal nerves and restoring quality of life.
Artificial Cervical Disc Replacement replaces a degenerative or damaged spinal disc with an artificial disc implant to relieve the pain of compressed nerves in the cervical spine. Unlike a rigid neck fusion, the implant is designed to preserve range of motion, allowing you to move your neck more freely.
Artificial Disc Replacement in the Lumbar Spine replaces a damaged or deteriorated vertebral disc in the lower back with an artificial disc. This procedure allows your spine to bend and twist and may be an alternative to spinal fusion.
Cervical Laminaplasty creates more space for the spinal cord and nerve roots to relieve the pain of spinal stenosis, a narrowing of spinal canal that can result from arthritis. In this procedure, the surgeon scores and cuts through the lamina, the bony protrusions covering the spine, to relieve pressure in the spinal column.
Laminectomy is another way to relieve the pain of spinal stenosis, which can also result from bony growths in the spinal column. In this procedure, the lamina of one or more vertebrae is removed, not scored and cut to create a hinge as with cervical laminaplasty.
Lumbar disc microsurgery is a minimally invasive procedure to relieve pressure on nerve roots caused by herniated disc. This procedure can also be used to eliminate the pain of sciatica.
Transforaminal Lumbar Interbody Fusion is generally used to treat back or leg pain, as well as degenerative disc disease. Since most TLIF procedures access the the disc through only one side of the spine, recovery time after the procedure will be shorter than with traditional fusion surgery.
For more information on spinal surgery procedures at CSMO, please watch the explanatory videos below. In most cases, physical therapy and other conservative treatments options are required before proceeding with spinal surgery. Call us today to discuss the right procedure to relieve your back pain – and help you get back in motion!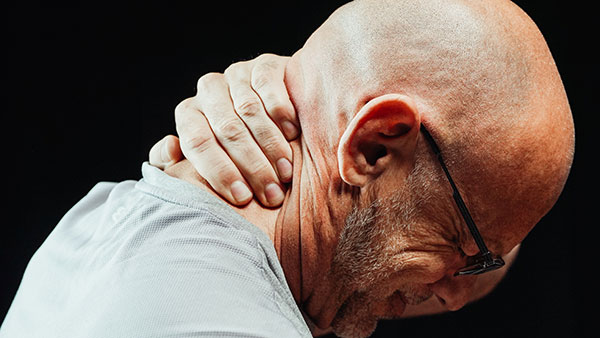 CSMO's spine therapy team offers advanced care for injuries or pain originating in the back, neck, shoulders or pelvis. Their specialized training and experience in spine-related issues help patients assess their pain, find a root cause of symptoms, and develop scientifically sound and personalized treatment plans.
Learn more about your condition by downloading a PDF for more information.
Our video library contains many videos by our arthroscopic surgeons to help you learn more about your conditions and treatments.