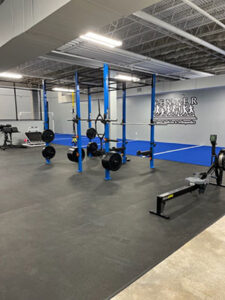 Center for Sports Medicine & Orthopaedics, the region's leader in advanced sports medicine and orthopaedic care, has opened its second C4 Sports Therapy location inside the newly developed PIE Center located at 2181 Parker Street NW, Suite C3.
The new location elevates CSMO's regional presence – with 10 locations that include orthopaedic clinics, physical and occupational therapy, sports therapy and elite performance training, as well surgical services in the company's wholly owned ambulatory surgery center.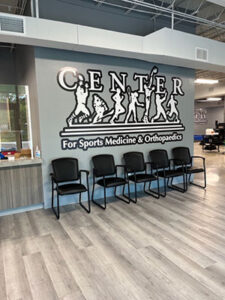 "We are thrilled to offer this state-of-the-art facility to the Cleveland and Bradley County area, which provides highly specialized physical therapy and transition to sports performance recovery, that helps athletes get back to their sport in better condition than they were before injury," says Jason Spangler, D.O., orthopaedic surgeon and sports medicine specialist at Center for Sports Medicine & Orthopaedics. "Not all rehab is same – and we now understand that sport-specific training is essential for injured athletes to return to their sport at the highest level. The new C4 facility, which includes the latest technology and testing capabilities, can help active individuals stay healthy, improve their overall performance, as well as provide an amazing resource for injury prevention."
Athletes of all levels are welcome at C4 Sports Therapy, which offers a range of services including performance training, performance analysis and recovery programs designed to keep active individuals at the top of their game. In addition to standard physical therapy, C4 Sports Therapy utilizes the latest equipment and technology, playing and training surfaces, and a team of healthcare professionals who have specialized training in the total body, functional approach to rehabilitation.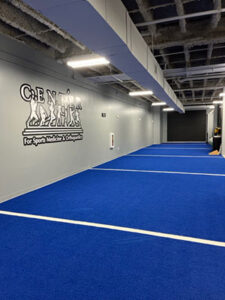 "CSMO's decision to open our new C4 Sports Therapy location inside the PIE Center served two purposes – to offer the highest level of physical therapy and performance training for area athletes and active adults – and to work with Bradley County Schools to provide job opportunities and shadowing experiences for students interested in healthcare," says Connie Roberts, chief operating officer at Center for Sports Medicine. "Bradley County and the surrounding area are known for their love of sports and athletics, and we knew it would be a tremendous asset and great fit for this community."
To learn more about C4 Sports Therapy or to schedule an appointment at the new Cleveland location, please call 423-697-8844. Physical therapy and sports training services are available Monday-Thursday from 6 am – 6:30 pm and Fridays from 7 am – 12 noon. For more information, visit sportmed.com/C4.