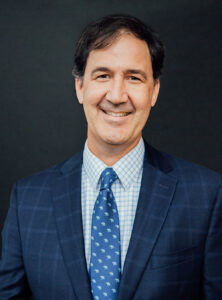 Jason Robertson, M.D.
Non-Operative Specialist & Urgent Care Clinic Director
In this segment of 3 Plus You, Dr. Jason Robertson, non-operative orthopaedic specialist and medical director of CSMO's Ortho Urgent Care – Chattanooga, discusses the increase in sports or other acute orthopaedic injuries when fall sports practices ramp up.
"Early specialization in one sport is one factor that can put young athletes more at risk for injury. Playing multiple sports can be helpful because it can give your muscles and joints a break because you aren't doing the same repetitive motions over the course of the year," says Dr. Robertson. "We also know that summer is a time of increased activity for adults and kids of all ages, and we want to be accessible for all the unexpected twists, sprains or strains that inevitably happen when people are active. Our orthopaedic urgent care is designed is to be accessible and available for patients to get in and get help when they need it."
CSMO's Ortho Urgent Care offers an alternative to the emergency room for sports or other orthopaedic injuries that just can't wait. Same-day appointments are available for patients ages five and older. Call to schedule an appointment at our McCallie, Cleveland or North Georgia Urgent Care locations at (423) 624-2696.