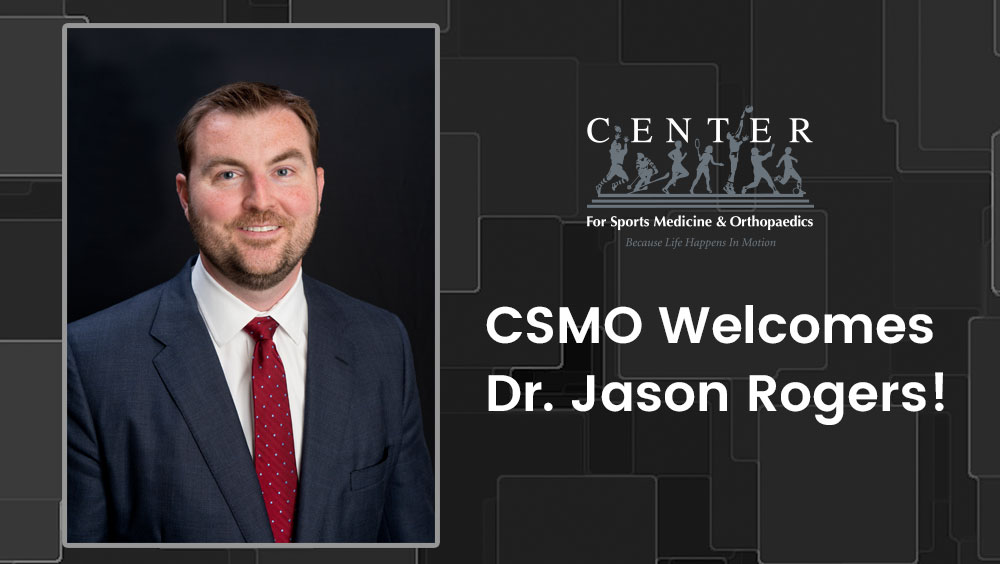 Dr. Jason Rogers Joins CSMO!
Announcing the addition of Dr. Jason Rogers
to our staff effective October 1, 2017.
Dr. Rogers specializes in Total Hip Replacement, Total Knee Replacement, Total Hip Revision Surgery, Total Knee Revision Surgery, Partial Knee Replacement, Partial Hip Replacement, Hip and Knee Revision Surgery, Orthopaedic Hip and Knee Trauma, Anterior Hip Replacement and General Orthopaedics.