Center for Sports Medicine & Orthopaedics Completes First Lumbar Total Joint Replacement in the US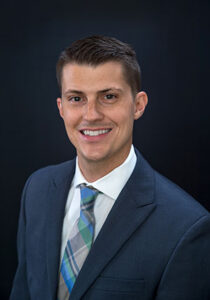 Chattanooga, TN – Dr. Benjamin Geddes, MD, fellowship trained spine surgeon with Center for Sports Medicine & Orthopaedics, has completed the first successful series of US surgeries for total joint replacement for the lumbar spine at the company's ambulatory surgery center in Chattanooga, TN. He was assisted by Alex Sielatycki, MD, of Steamboat Orthopaedic and Spine Institute and UC Health Yampa Valley Medical Center in Steamboat Springs, CO.
"The initial procedures went very well. Each patient was up and walking within two hours after surgery, using the early mobilization protocols for hip and knee arthroplasty patients. The first six weeks post op are more similar to fusion with some restrictions on motion and lifting. At the eight-week mark is where it begins to significantly diverge – with specialized therapy to help restore normal spinal motion," says Dr. Geddes. "Our first group of patients is just beginning physical therapy now, and the early results are exciting. We look forward to following the progress of these patients and continuing with enrollment in the clinical trials."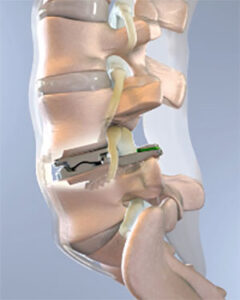 3Spine's MOTUS device, the implant used in the BalancedBack Total Joint Replacement procedure, is a 'first of kind' technology replacing the function of the disc and facet joints in the lumbar spine. The procedure is intended to broadly address leg pain, back pain, and spinal instability, while correcting posture and restoring freedom of movement through reconstruction of the functional spinal unit.  Through aging, injury, or misalignment of muscles or vertebrae, the spine can lose its ability to naturally alter its curvature, resulting in progressively worsening pain. Individuals who are hoping to avoid spinal fusion and its long-term consequences have another option – total joint replacement – which restores natural balance and maintains range of motion while preserving adjacent spinal levels.
"When it comes to spine surgery, there is still much room for growth and improvement – which can be both frustrating and exciting. That's why we're focused on adopting technologies and procedures that can make a real difference in the quality of life our patients experience," says Dr. Geddes. "BalancedBack is a revolutionary procedure that changes how we think about spine surgery – reconstructing segments in the back to restore movement and improve mobility. Our practice has a strong focus on motion and returning patients to the activity level they once enjoyed. This technology allows the spine surgeon to have more options that align with this focus."
Innovation & Excellence in Spine Care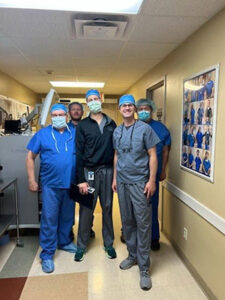 Center for Sports has a long history of innovation in spine care, beginning with Dr. Scott Hodges, medical director for 3Spine and previous spine surgeon with CSMO. Dr. Hodges is a pioneer in joint replacement and minimally invasive spine surgery who has completed more than 15,000 spine surgeries during his career. His special interest in spine motion preservation techniques has helped bring this technology to market in the US after five years of clinical trials in the Cayman Islands.
"Treatment for every joint in the body has advanced over time, with artificial joint replacements being developed for the shoulders, knees, hips, ankles, wrist and elbows. The lower back is the only place where we don't have an effective joint replacement option that allows people to move in a natural manner through different sitting or standing positions," says Dr. Hodges. "This technology has the ability to change outcomes for patients who would have previously needed a spinal fusion, allowing them to return to much closer to normal than has ever been possible before. It's truly remarkable."
About Center for Sports Medicine & Orthopaedics  
Chattanooga's leading provider of multi-specialty orthopedic care – offering advanced sports medicine, orthopaedics, surgery, physical and occupational therapy and sports training in nine convenient locations in Chattanooga, North Georgia and the surrounding region. Using the latest minimally invasive surgical techniques and innovative technologies, our team of highly trained orthopaedic specialists deliver exceptional results, backed by exceptional patient care. Learn more at sportmed.com. 
About 3Spine
3Spine is a new kind of healthcare company founded to integrate the development, clinical research, and delivery of low back total joint replacement. 3Spine is headquartered in Chattanooga, TN, with research and development facilities in the Greater Boston area. www.3spine.com