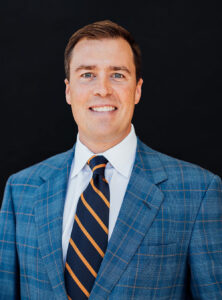 Bradford Mitchell, M.D.
Sports Medicine
Non-Operative Orthopaedics
North Georgia Urgent Care Clinic Director
There's no doubt about it – Chattanooga is a runner's town. But what do you do when your running or hiking routine is taking a toll on your knees?
On this episode of 3 Plus You, Dr. Bradford Mitchell, fellowship trained primary care sports medicine physician, talks about a common condition many active people face – runner's knee.
"In general, movement is medicine. Yet, pain is one of the ways the body communicates that there's something wrong. Thankfully, runner's knee is a condition where we can stop and avoid the things that exacerbate the inflammation around the kneecap, then introduce some non-surgical treatments," says Dr. Mitchell. "This might include non-steroidal anti-inflammatory medications, incorporating a stretching and strengthening physical therapy program, and addressing the alignment of the leg and foot to ensure proper body mechanics. The good news is that in many cases runner's knee can get better with the right intervention."
If you're struggling with knee pain, non-surgical treatment options are available. To schedule an appointment with Dr. Mitchell, call (423) 624-2696.