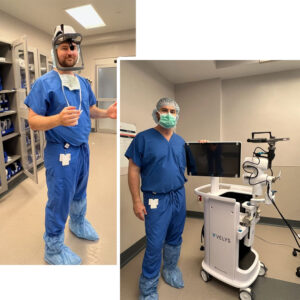 Congratulations to Dr. Jason Rogers, adult knee and hip reconstruction specialist, for completing the first robotic knee replacement at Parkridge Health System!
The VELYS Robotic-Assisted Solution is just one of the options for total knee replacement available through Center for Sports Medicine & Orthopaedics. Click here for more about total joint replacement at CSMO and ask your surgeon which approach is right for you.
To schedule an appointment with Dr. Rogers, click here or call (423) 624-2696.