Center for Sports Medicine and Orthopaedics is proud to provide the best orthopaedic care to our Workers' Compensation (WC) community. Our goal is for the WC process to go as smoothly as possible for everyone involved. We strive to provide the proper resources and documentation in a timely manner, by providing same-day appointments for your employees. Our doctors are supported by an incredible team of physician assistants, nurses, therapists, trainers, and receptionists, along with referral, business office, and call center personnel.
If you would like to discuss having a Center for Sports Medicine and Orthopaedics physician serve on a medical panel, click here.
Whether needing to communicate with one of the Center's physicians or receive additional documentation, we have a liaison in place to help. For general inquiries regarding workers' compensation or to schedule a plant tour with one of our providers, contact:
Karlette Baker
Director of Marketing
(423) 593-4937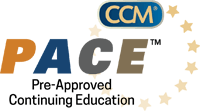 Join our Workers' Compensation e-mail list to receive important announcements and information for upcoming continuing education opportunities provided by Center for Sports Medicine and Orthopaedics. Continuing education hours are accredited through The Commission for Case Manager Certification.
Announcements
November 3, 2016
Continuing Education Luncheon
Shoulder Pain presented
by Dr. Brett Sanders
For more info or to RSVP, click here.
Click here for a list of physicians currently accepting Workers' Compensation patients.
Participating Physicians